19th KIAF early birds deadline is almost here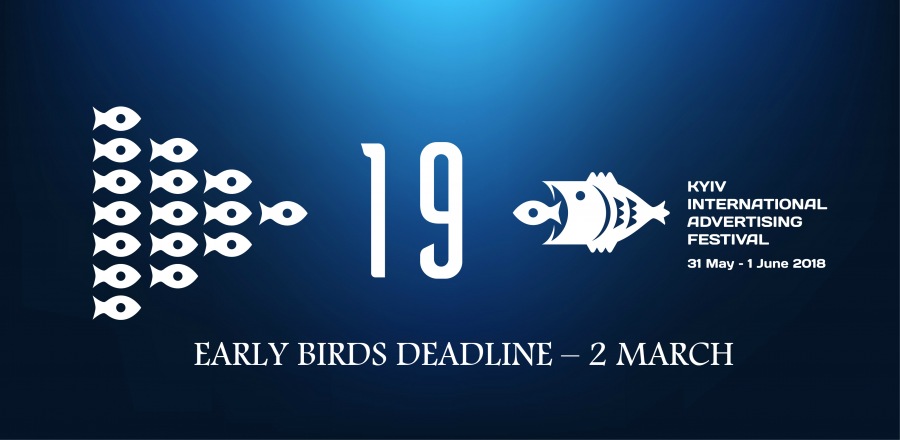 The organizing committee of the Kyiv International Advertising Festival warns about the ending of EARLY BIRDS DEADLINE. You only have 4 days left to submit your cases with a reduced price.
This year the festival has been updated with a number of competitions and categories, which you can familiarize with via link.
Among KIAF jury teams members there are repeatedly recognized experts, opinion leaders and examples to follow both from the international arena and Ukrainian market. Keep up with the news – first jury teams will be announced soon.
It is important to emphasize that the winners of the 19th Kyiv International Advertising Festival will have a unique opportunity to appear in the next AdForum Business Creative Report rating, as well as the fact that KIAF is included in the Creativity & Craft Ranking of Ukraine for the season 2017/2018 with the coefficient of two (k = 2)
Early birds deadline – March 2.
Regular deadline – April 20th.
You can submit your creative works on the festival site. Do not miss EARLY BIRDS DEADLINE discounts!
If you have any questions, please, contact organization committee by phone +38 (044) 490 90 30 or via mail festival@vrk.org.ua – Kate Grabovska or project@vrk.org.ua – Olga Podgorskaya.