«Viva! Advertising Stars Award»: nomination from VIVA! at KIAF 2018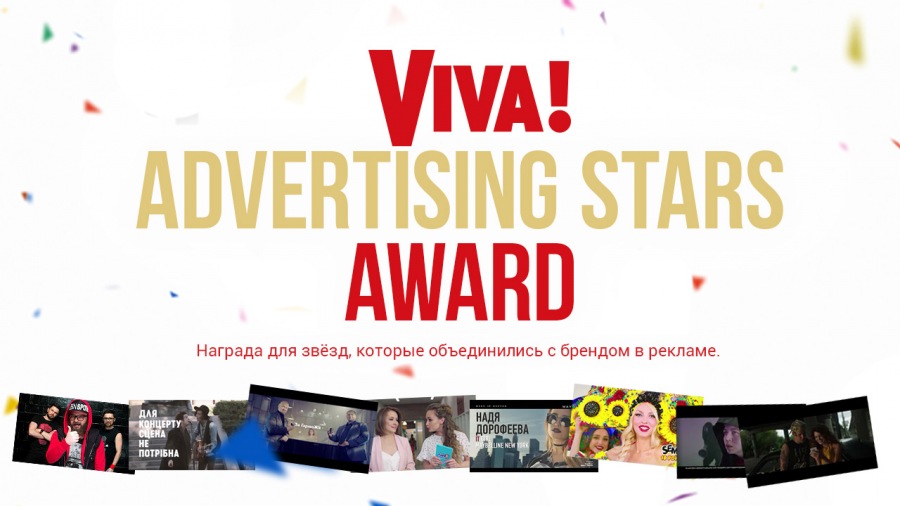 Kyiv International Advertising Festival 2018 together with the VIVA! magazine launch the nomination "Viva! Advertising Stars Award ", where everyone will be able to cast their vote for a favorite star in an advertisement.
In order to ensure the fairest list of representatives of the stars, from which you will then have to choose the winner – now the first stage of the recruitment of candidates has been launched. You can vote on the site viva.ua. The organizing committee of the festival has previously selected 38 stars. Among them: Olya Polyakova, Dmitry Shurov, Nadezhda Dorofeeva, ONUKA, Ivan Dorn, Potap, Tina Karol, Maxim Barsky, Potap, Jamal and others.
Also, we offer to everyone, and especially to the representatives of the advertising and communications market, to mention other brightest, unforgettable stars and send candidates proposals by May 4, 2018, to the e-mail pr@vrk.org.ua with the specified names of the stars and the name of the advertising campaign, and also a link to the commercials.
After the final list of nominees, the game will continue on the second stage – voting on the site viva.ua, where everyone will be able to vote for their favorite. Voting will take place from May 9 to May 30, 2018.
And the final stage will be rewarding. On June 1, within the framework of the Kyiv International Advertising Festival Awards Ceremony, the winner of the VIVA! nomination will be revealed and awarded!
Do not miss the opportunity to get to the Ceremony! You can register for accreditation on the site kiaf.com.ua.