KIAF 2018 announces short lists!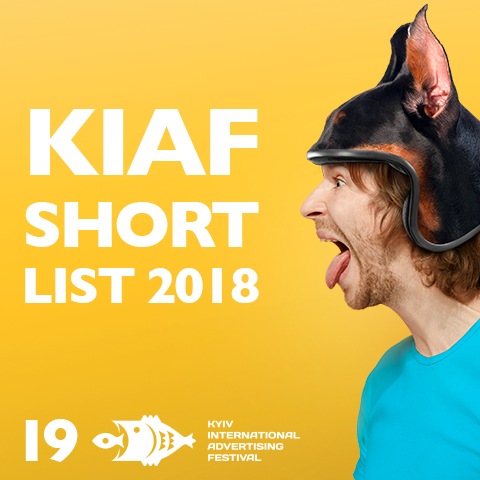 On the eve of the 19th Kyiv International Advertising Festival, the Organizing Committee announces contest program short list!
Submitted to the competition program cases were evaluated by 85 Jury members from the 27 countries of all around the world. Among them there are already recognized in the international arena creators who have solid judging experience in the most prestigious world`s contests. They are carefully listened to and inspirated by.
You can familiarize with the 19th KIAF short list via the link.
We wish to all participants the most worthy awards!
It is worth noticing that the winners of the festival, as well as the most creative Ukrainian agencies for the 2017/2018 season, will be named at the Awards Ceremony, which will be held on June 1 in Kyiv, VDNG (Academician Glushkov Avenue, 1, pavilion №3).
Do not miss the chance to find out the names of lucky ones first!
You can be accredited to the festival on the day of the festival, because online registration is already closed.
The registration desk will be located at the entrance to the 3 pavilion, VDNG.
If you have any questions, please contact the organizing committee of the festival: project@vrk.org.ua (Olga Podgorska).